Captivate Your Audience with Technology-Rich Events
Our event technology services are constantly evolving to support new solutions. Our audio and video event services are world-class. If you're tasked with putting together an engaging audiovisual experience for an upcoming event, Lead AV can help. Our AV company delivers industry-leading event technology services for a variety of gatherings such as corporate meetings, teambuilding events, weddings, tradeshows, training classes, and more. Learn more about the specific types of events we support below.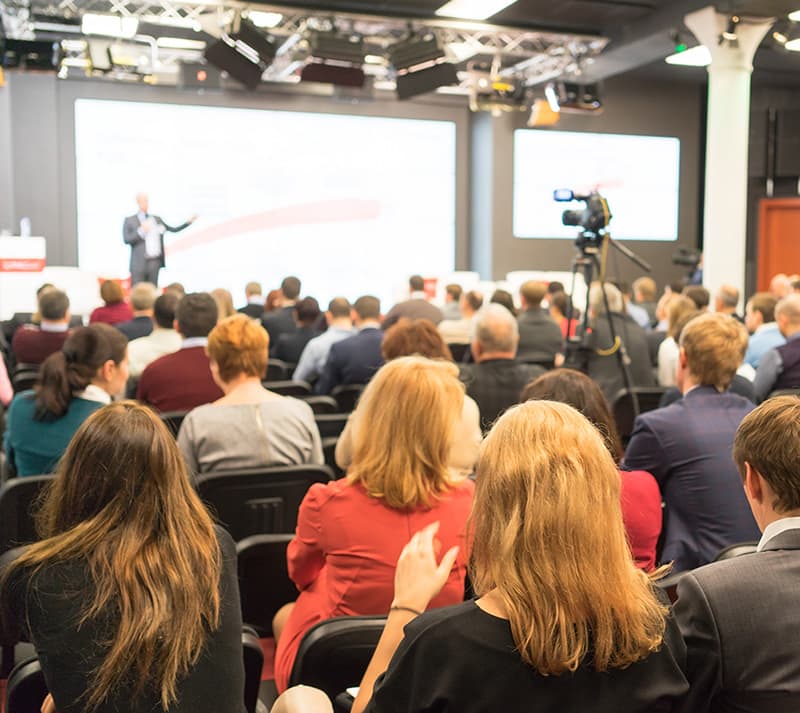 Corporate Meetings
Create professional corporate event experiences.
With Lead AV, you can create engaging audiovisual presentations that combine a professional feel with a high-tech experience. Whether you're putting together a sales meeting or announcing your quarterly earnings, our event technology services will help you deliver an informative, professional event experience to all attendees. Lead AV's lighting, audio, and video event services are designed with the business environment in mind. We transform corporate meetings with media-rich experiences.
Are you looking for AV specialists to assist you with an upcoming corporate meeting? Our expert team is here to assist. Contact Lead AV to plan your corporate meeting with a technological advantage.
Get Started
Teambuilding
Energize your team with engaging event technology.
Foster positive working environments by giving your team a space where they can get to know one another. Our lighting, audio, and video event services can provide an interactive experience for everyone on your team. Energize your coworkers at your next teambuilding event with the help of Lead AV. We offer unrivaled AV solutions that are guaranteed to keep your team engaged and entertained.
Does your business need help accessing media technology for an upcoming teambuilding event? The specialists at Lead AV are here to assist. Contact us to organize an effective teambuilder with our event technology services.
Get Started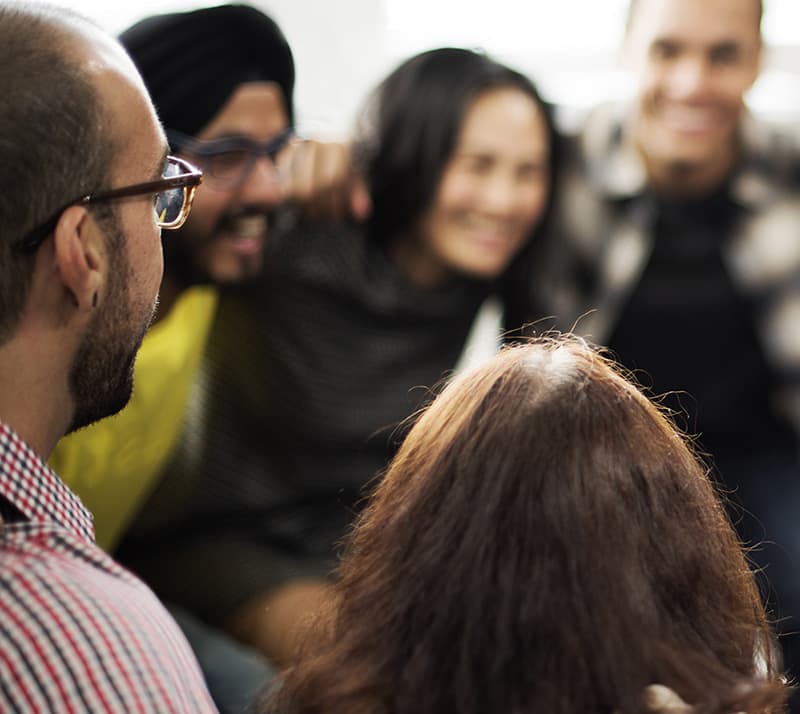 Weddings, Galas, & Parties
Impress your guests with cutting-edge event technology services they won't soon forget.
Organize the perfect wedding ceremony, custom themed party, or other celebration with the help of Lead AV's event technology services. Our state-of-the-art AV event services can help you create an unforgettable ambiance for your big day! Or, for important causes, you can raise community support via high-profile gatherings paired with high-tech media equipment. Provide your guests with a memorable and engaging event to keep them talking for years to come!
Looking for an exciting environment for everyone to enjoy? Lead AV's lighting, audio, and video event services have you covered. Contact Lead AV to keep your guests entertained with our AV services.
Get Started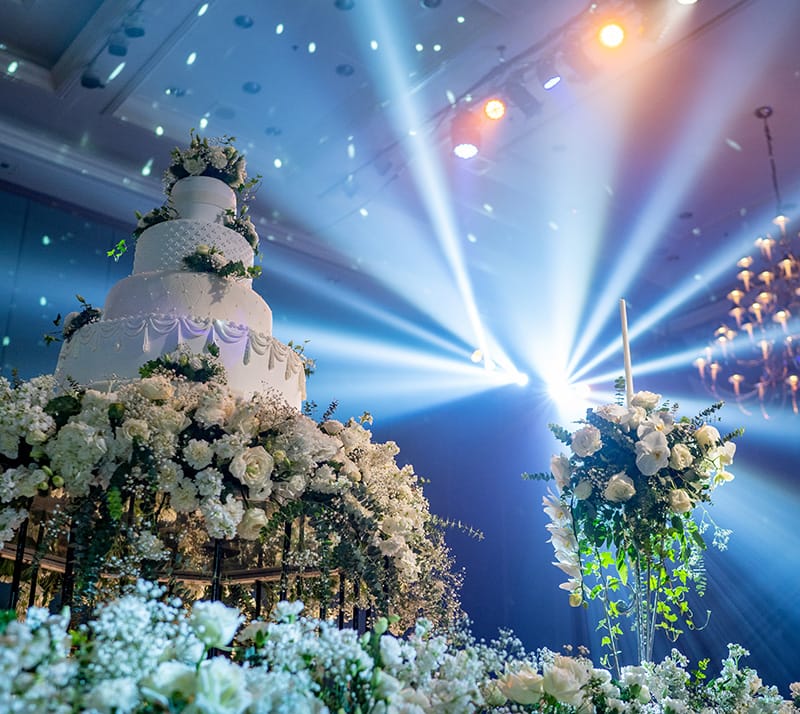 Tradeshows & Exhibits
Craft an audiovisual environment that inspires collaboration.
Creating an environment that encourages people to innovate, communicate, and collaborate is what Lead AV does best. We offer highly specialized event services designed for conferences, workshops, tradeshows, exhibits, and more. Our event technology services emphasize the most important areas of your exhibits by leveraging sophisticated audio, video, and lighting solutions. Our AV equipment can light up your displays, emphasize crucial sales materials, or provide clear-vision environments.
Need to implement proper audio, visual, and lighting effects in a large space? The Lead AV team can rise to the occasion. Contact us to provide well-lit spaces that highlight the most important features of your event.
Get Started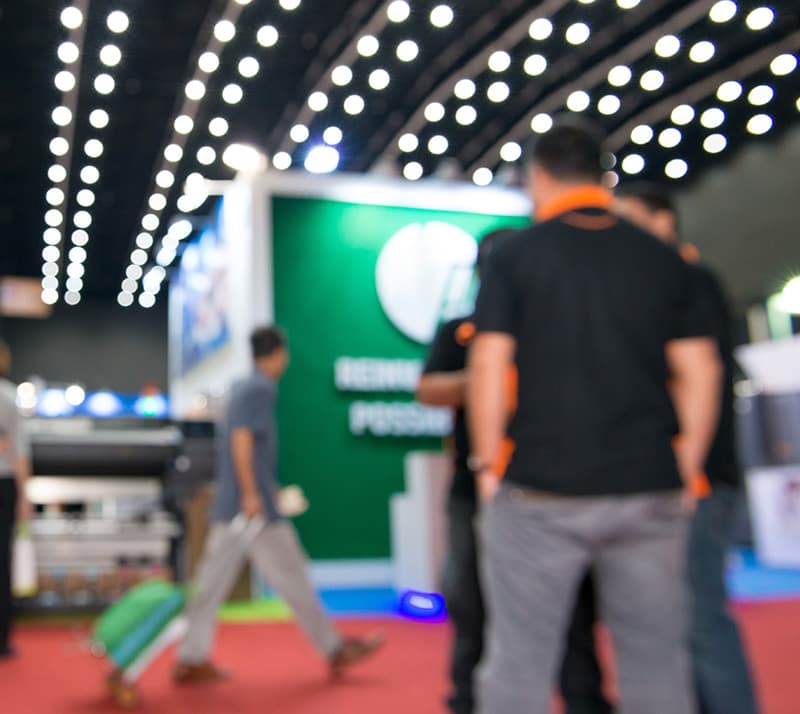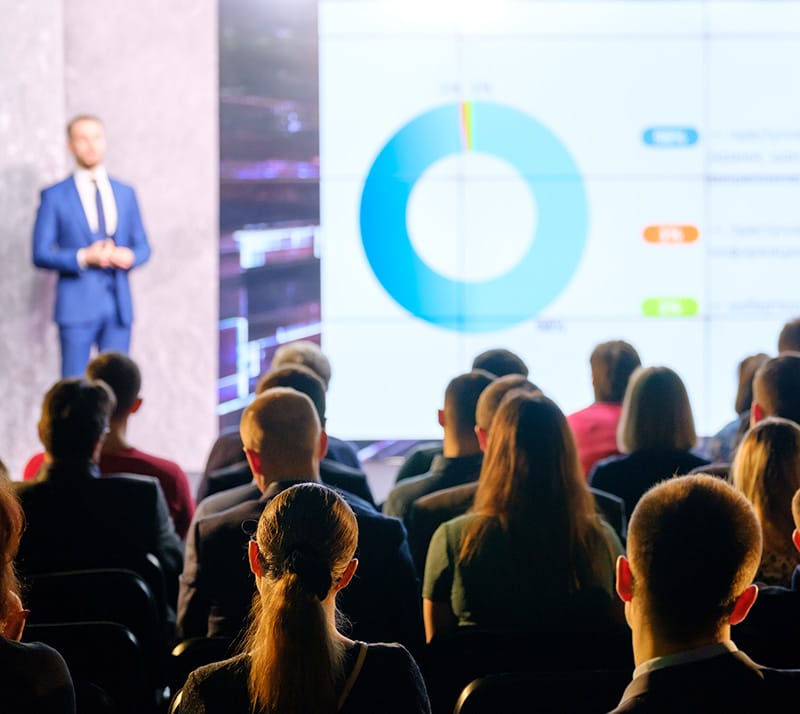 Training Sessions
Hold training seminars with audio & video event technology.
Training your employees or students can be a difficult challenge when you don't have the right technology at your disposal. If you're looking to hold a professional training session, you'll need to determine how to solve your audiovisual needs. At Lead AV, we help organizations enhance their lectures and material with high-tech lighting, audio, and video event services. We're here to help you create the perfect media experience to keep your trainees engaged from start to finish.
Ready to deliver a training session that's easy to understand and retain? Lead AV can help you enhance your training material. Contact us for all your event technology needs.
Get Started
Virtual & Hybrid Events
Reach larger audiences safely with virtual & hybrid events.
Virtual and hybrid events provide a platform for larger audiences and more interactive experiences. With Lead AV, your next event has the ability to broadcast to anyone, anywhere. Make your meeting, webinar or party a safe and memorable one with high-tech streaming, audio, video and lighting. With cutting-edge features, your guests will have better and more engaging media experiences, no matter where they are located. Connect and collaborate with people from around the world with easy meeting tools and reliable presentation technology so you can deliver a strong and uninterrupted message.
Interested in an elevated online event experience? Lead AV has everything you need to succeed. Contact us today to begin planning your next virtual or hybrid event.
Get Started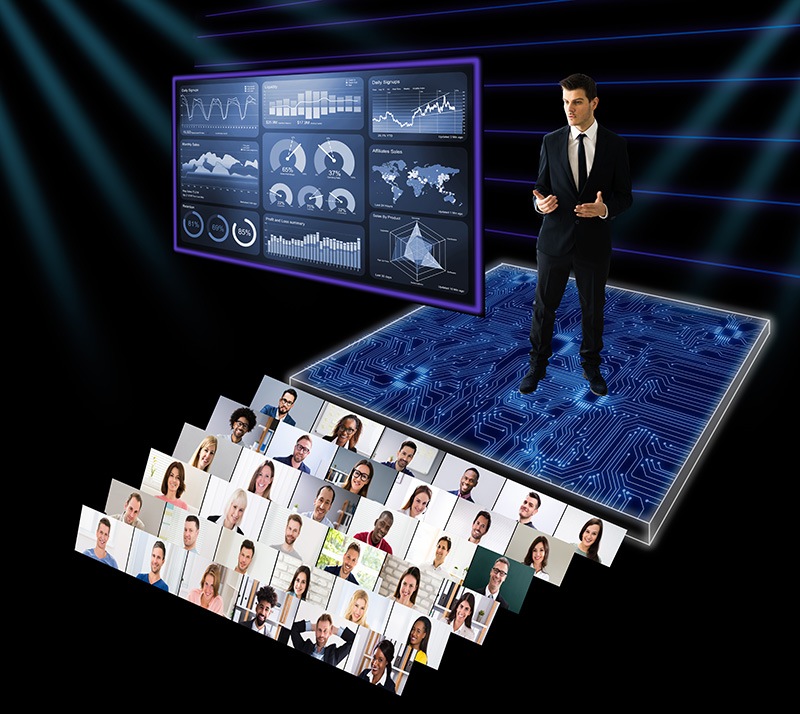 "A big thanks to you and your crew for how you took care of me and my staff over the last couple of city dances including the Daddy Daughter Dance this month. Your staff not only delivered everything we needed (network and AC power) in a timely manner but also followed up to make sure everything was working properly and that we had everything we needed for the event. Not many hotels or convention centers have the same concern for vendor customer care as you and your hotel do!"
"You and your team provided excellent A/V service. Bryan handled the keynote sessions with excellence. He was prompt to reply to my requests. He was available for all sound-checks. I am so glad we had the camera which improved the keynote sessions. Ivan and Michael were on it every morning, assisting John and me with set-ups. They were available throughout the day. They made my tasks less chaotic. I enjoyed working with all your team. Thank you for working with me and our event budget."
"It was truly a pleasure working with Ashley (it always has been), but this year was even better. She was very good at communicating to food servers, AV Techs, etc., etc. about our needs for the evening's event. There was no stress setting up; the AV man was there as we set up to ensure all our videos worked, and he ran the cameras that evening so we didn't have to go over everything with a different person that evening – super nice guy. Everyone at Embassy was wonderful! Thank you!"
"The AV Assistant was very helpful and attentive to our needs."
"John Means/Audio Visual – My committee chair has been running our AV for 10+ years and said John was the best he's ever worked with. John knew the equipment, worked quickly to solve any issues, and was very helpful for the duration of our conference."
Are you ready to experience the Lead AV difference?
Contact us to discuss your event experience needs.