Clean, Safe Events
Planning with confidence.
At Lead AV, our audiovisual event specialists are well prepared to help realize your organization's event goals as our country adapts and recovers from this remarkable period in history. In response to the COVID-19 pandemic, we heightened our focus on cleanliness and safety, building on our well-established, high standards. Our trained hospitality teams follow enhanced safety standards and protocols for hosting successful gatherings. We safely provide industry-leading lighting, video, and audio technology.
Q: What measures are you taking to help ensure the health and safety of event attendees?
A: Our trained hospitality teams use EPA-approved hospital grade-disinfectants for rigorously cleaning event spaces and audiovisual equipment. You will find expanded access to hygiene stations and increased frequency of cleaning of the facilities' public spaces. We meet the latest industry-wide hotel cleaning standards of the American Hotel & Lodging Association (AHLA) Safe Stay initiative launched in response to COVID-19. Face coverings are optional. Unless state and local guidelines necessitate, team members and guests are no longer required to wear face coverings regardless of vaccination status. For specific local safety measures, please visit the property's website that will be hosting your event.
Q: Is audiovisual equipment cleaned and disinfected prior to event start?
A: Yes. Work with Lead AV assured that we use EPA-approved hospital-grade disinfectants and pay special attention to cleaning and disinfecting mics, lectern surfaces, remotes, radios, power strips, and dimmers, among other audiovisual equipment.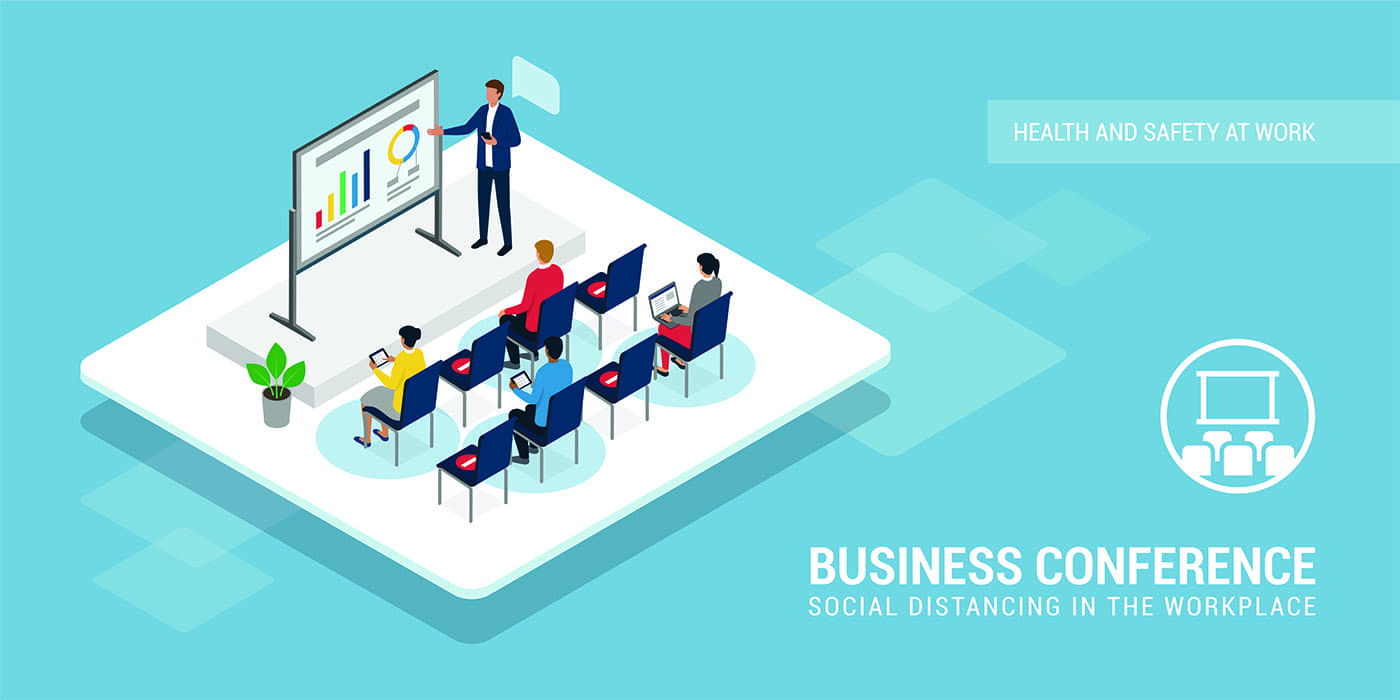 Reimagined Events
Adapting in real time.
This global pandemic represents an everchanging environment with evolving state and local gathering guidelines. Our professional event specialists use interactive seating diagramming technology to optimize event space. We create customized meetings and conferences that are clean and safe, offering peace of mind to planners, attendees, and team members.
Q: If gathering guidelines change, will I be able to see required modifications to my event plan?
A: Yes. If your event guest count changes, we can seamlessly show you how that modified setup will look in line with your seating preferences and social distancing, if needed.
Q: Can Lead AV suggest reduced contact options for my event?
A: Yes. From virtual venue tours to digital event check-in and registration, there are several options for reduced contact that leverage innovative technologies and healthy behaviors. Our helpful specialists can discuss reduced contact options and innovative meeting solutions ideal for your special event.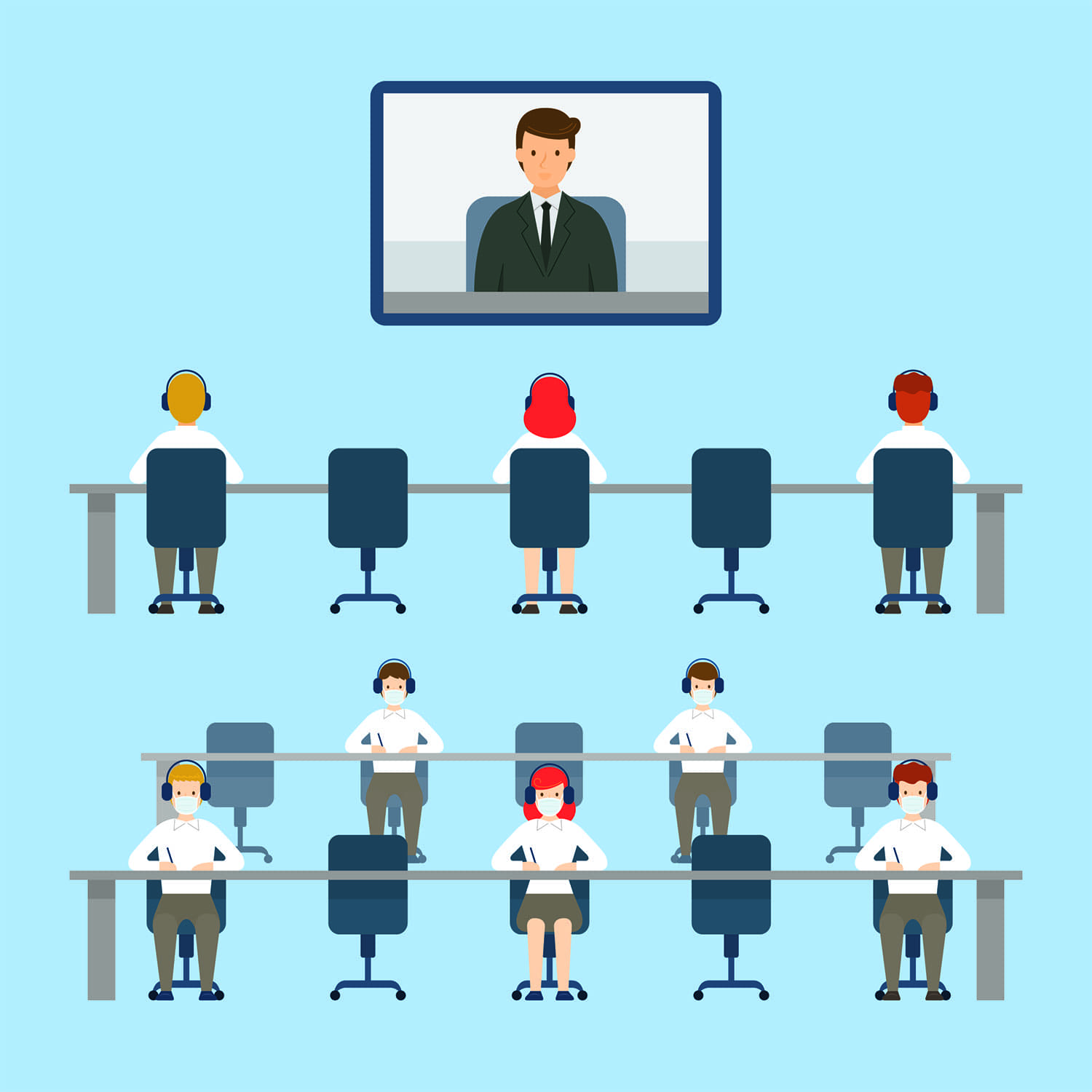 Customized Hybrid Events
Growing attendance and engagement.
The popularity of hybrid meetings is on the rise as planners look to innovate events. Are you exploring ways to increase hybrid event capacity, maximize event functionality, or enhance experiences of digital and in-person attendees? Our Lead AV specialists offer customized audiovisual services to help make your hybrid event a talk worthy success.
Q: How can I get the most out my hybrid meeting budget?
A: The multifaceted nature of hybrid events requires solid planning to mesh traditional meeting methods with integrated technology. Our Lead AV specialists work with you to strategically support your organization's meeting goals. We craft audiovisual environments that inspire innovation, communication, and collaboration.
Q: Is planning for a hybrid meeting different than planning for a live event?
A: Yes. With a hybrid event, there are additional components to be planned to effectively address the needs and logistics of both remote and in-person audiences. Our Lead AV specialists are available to collaborate on hybrid meeting solutions.