Unparalleled Audiovisual Technology Solutions
Create an engaging environment with Lead AV's corporate meeting solutions. At Lead AV, we create highly engaging audiovisual solutions designed to leave long-lasting impressions on your attendees. We develop custom AV services built entirely around your organization's goals. We work with startups, meeting planners, and event producers interested in expanding their existing technological capabilities. Whether you need help choosing the right lighting for an upcoming conference or require specialized corporate meeting solutions, our AV specialists can meet your unique needs. Plan your next event with Lead AV's industry-leading lighting, video, and audio technology.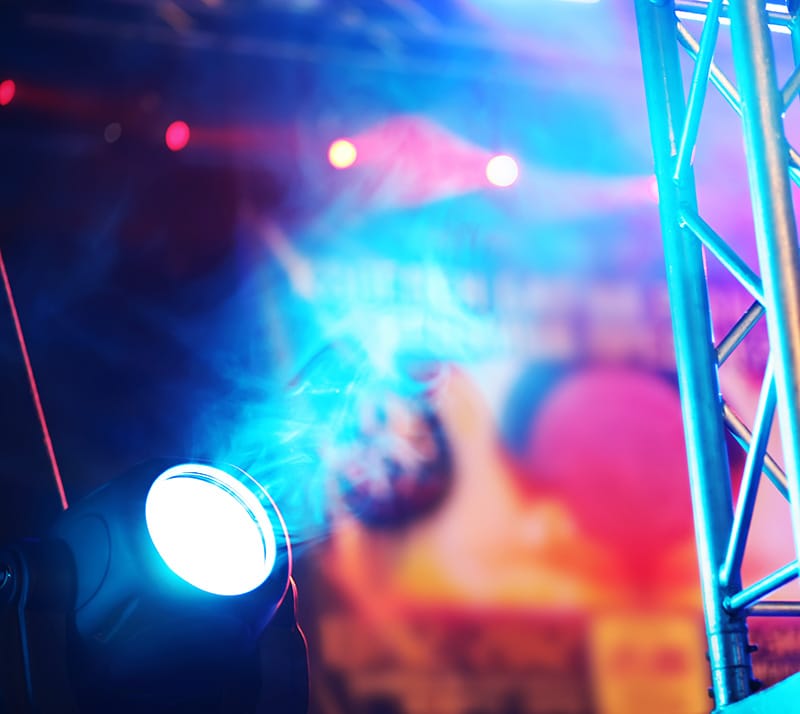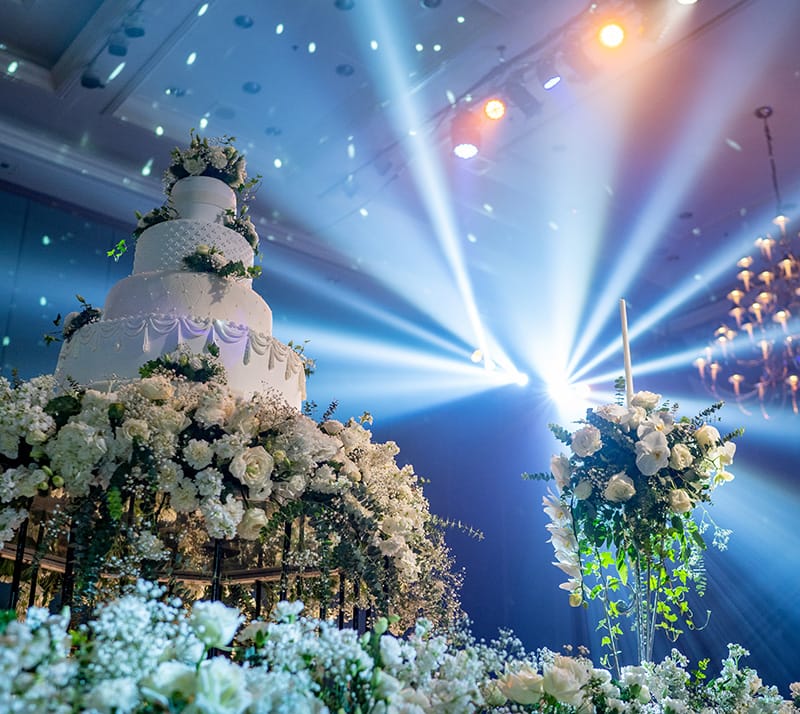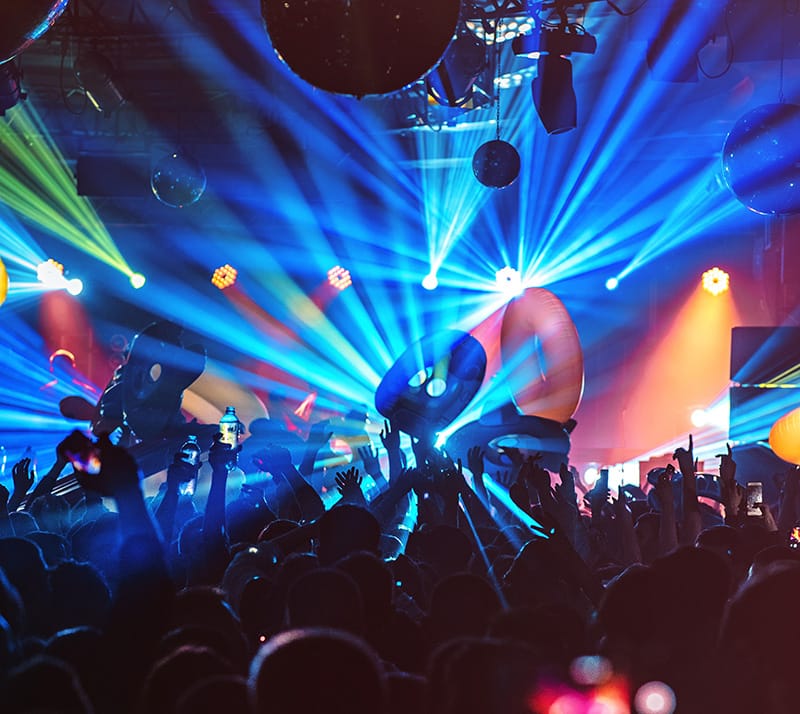 Lighting Solutions
Ensure you and your guests are seen in the best light.
It's all about the lighting. Lead AV leverages state-of-the-art event production lighting technology to create media-rich events. Our AV company uses a wide array of equipment to create the perfect lighting ambiance for your unique needs. From festival-style dynamic light sequences to highly professional stage spotlights, our corporate meeting solutions can keep your next event shining bright. Lead AV specialists are here to ensure your lighting needs are covered from start to finish.
Stimulate your guests with state-of-the-art lighting technology. Don't leave them in the dark; plan your next event with the experts at Lead AV.
Get Started
Video Solutions
Remember each and every moment of your event.
As one of the top audiovisual companies, Lead AV offers professional video services for corporate events. Looking for the right technology solution for your business? Our team is here to help you create a highly effective event experience. We leverage the latest video equipment for a variety of multimedia solutions. Lead AV's technology services can enhance your next event with highly engaging video features.
Captivate your audience with crisp, high-quality video technology. Keep your guests entertained; find the best corporate meeting solutions at Lead AV.
Get Started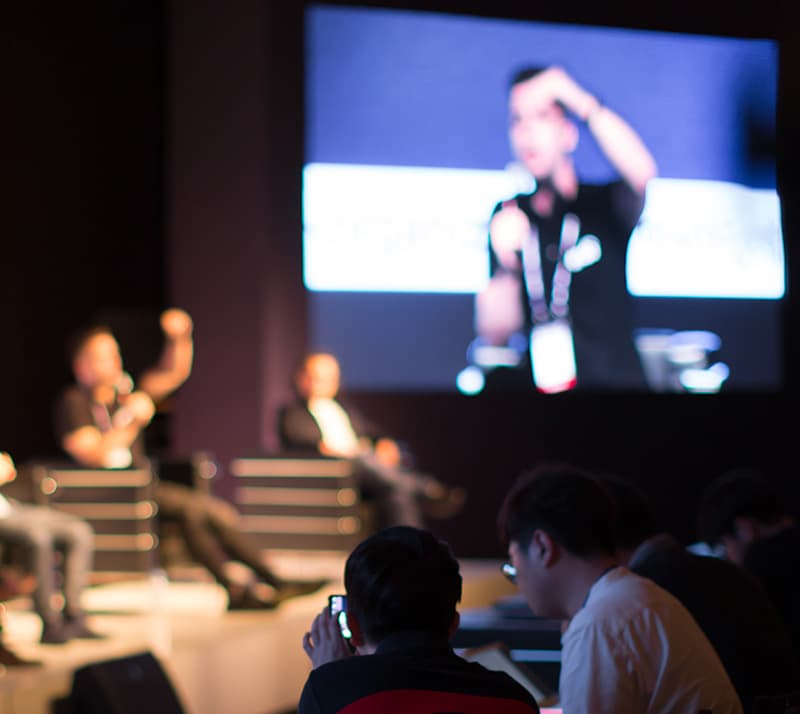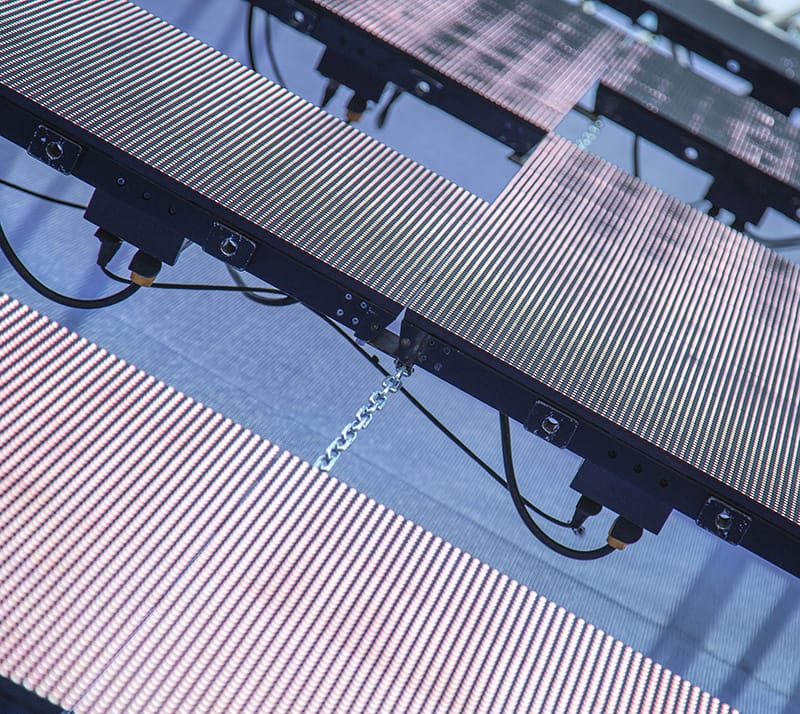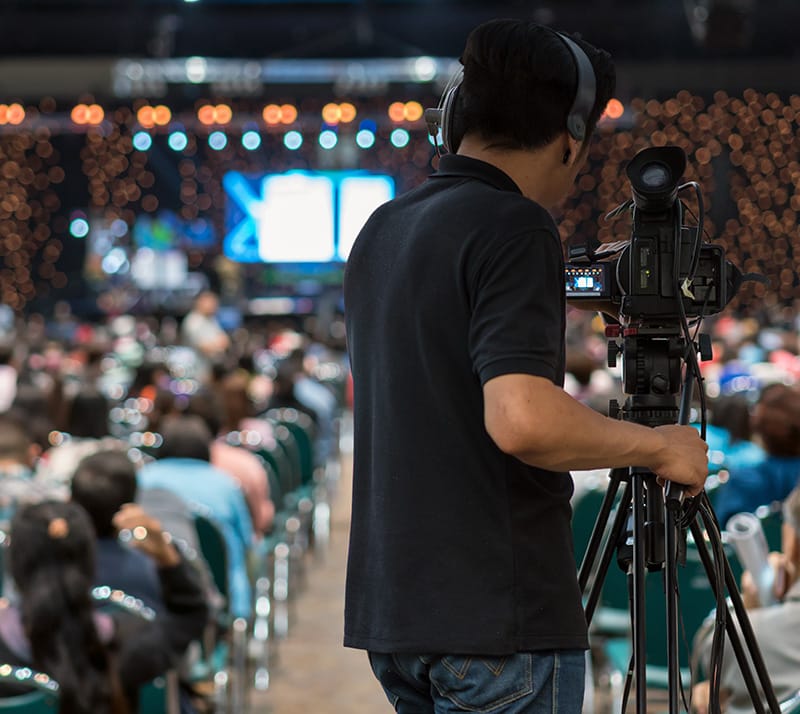 Audio Solutions
Make your voice heard with corporate event solutions.
Stimulating your audience with crisp sound can increase the effectiveness of your presentation. Audio quality is a pivotal component of Lead AV's wide array of corporate meeting solutions. Our team of AV specialists configures industrial audio systems to create the perfect sound for any type of event. From holiday party dance music and lighting to guest lecture podium rigging, our corporate event solutions can excite your audience with high-quality sound.
Soothe the crowd with rich, crystal-clear audio. Spread the word across the room; get in touch with our team of experts at Lead AV today.
Get Started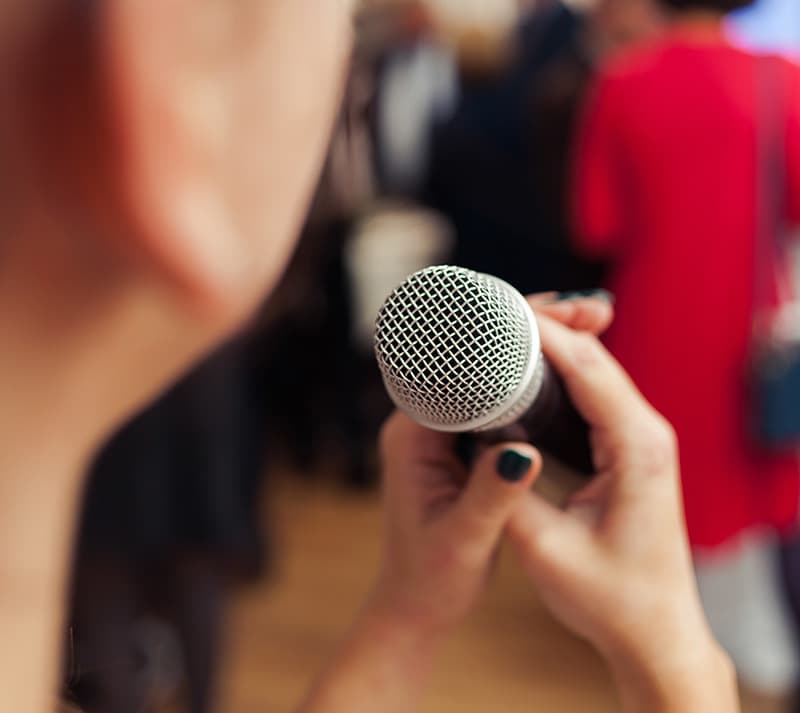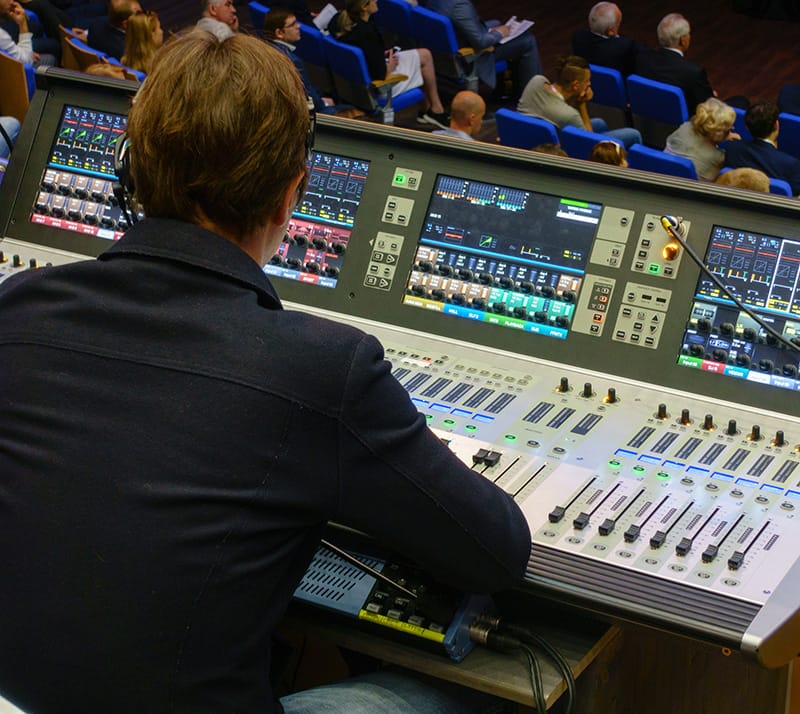 "A big thanks to you and your crew for how you took care of me and my staff over the last couple of city dances including the Daddy Daughter Dance this month. Your staff not only delivered everything we needed (network and AC power) in a timely manner but also followed up to make sure everything was working properly and that we had everything we needed for the event. Not many hotels or convention centers have the same concern for vendor customer care as you and your hotel do!"
"You and your team provided excellent A/V service. Bryan handled the keynote sessions with excellence. He was prompt to reply to my requests. He was available for all sound-checks. I am so glad we had the camera which improved the keynote sessions. Ivan and Michael were on it every morning, assisting John and me with set-ups. They were available throughout the day. They made my tasks less chaotic. I enjoyed working with all your team. Thank you for working with me and our event budget."
"It was truly a pleasure working with Ashley (it always has been), but this year was even better. She was very good at communicating to food servers, AV Techs, etc., etc. about our needs for the evening's event. There was no stress setting up; the AV man was there as we set up to ensure all our videos worked, and he ran the cameras that evening so we didn't have to go over everything with a different person that evening – super nice guy. Everyone at Embassy was wonderful! Thank you!"
"The AV Assistant was very helpful and attentive to our needs."
"John Means/Audio Visual – My committee chair has been running our AV for 10+ years and said John was the best he's ever worked with. John knew the equipment, worked quickly to solve any issues, and was very helpful for the duration of our conference."
Are you ready to experience the Lead AV difference?
Contact us to discuss your event experience needs.